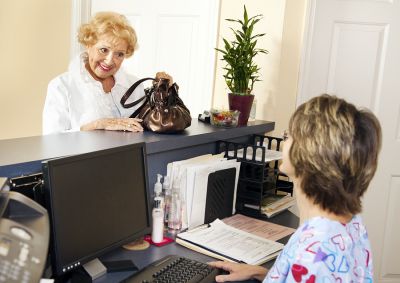 Treatments
Treatment sessions will generally last one hour. Your physical therapist may use manual therapy techniques, joint and soft tissue mobilization, exercises, modalities (such as laser, ultrasound, or electrical stimulation), hot/cold therapy, and patient education.
Home Program
During your treatment course, your physical therapist will prescribe a home exercise program to be done on your own. This is an important part of your treatment plan because only two to three hours in physical therapy each week is not enough time to improve your function.
Tardiness
If you are more than ten minutes late, we will have to reschedule your appointment. We will make every effort to respect your time, and expect that you will respect our time as well as other patient's time.
Cancelling/Rescheduling Appointments
We require 24 hour notice if you need to reschedule or cancel an appointment. This allows us to offer your appointment time to another patient. Anything less than 24 hours will result in a $50.00 charge that is not covered by your insurance.
No Show
There will be a $50.00 charge if you do not come to a scheduled appointment without calling in advance to cancel. This payment will be due at your next visit. If you are Worker's Compensation, we must notify your case manager of no showings.
We will do everything we can to ensure a fast recovery. Thank you for choosing Boston Pt & Wellness.